Legal Advice on Trade Marks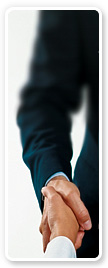 We can offer intellectual property advice on trade mark issues. Along with registering trade marks you may also wish to consider licensing or assigning your marks to a third party in order to help profit from your intellectual property. If this is the case then you don't want to license any more than you need to. Alternatively you may wish to bring an action against someone for infringing your trademarked material, or for gaining business from your name. We are happy to assist. We are based in Reading but operate a national service.
For Initial Advice Call Oliver Kew on 0118 955 9612


Trade Marks are the mark, name or logo associated with your business. Trade Marks are used by manufacturers and traders to identify their goods or service and distinguish them from others. They are a very valuable form of intellectual property because they become associated with quality and consumer expectations in the product or service you are offering. Obviously these things are an integral part of your marketability as a business and are therefore worthy of protection.
So why bother registering them?
There are very practical reasons for you to consider registering your business name or logo as a trade mark. This mainly lies in the remedies available to you at Court. If a third party decides to use the same or a similar name or logo to your business, the result of which is your losing money and custom, then you are far better protected with a registered trade mark.
Without a trade mark you would have to rely on bringing an action of passing off against your competitor. These actions can be successful, but have a number of difficult hurdles to overcome in order to do so. However, if you have a trademarked name then bringing an action for breach of trade mark is normally simpler and generally less expensive.
Therefore registering trade marks is a preventative measure, but one well worth taking if you have a business earning good profits in a competitive market.
Trade Marks can also help you when trying to secure and protect domain names on the internet, if you were planning on developing a website for your business. Further, registering a trade mark can sometimes add value to a company when it comes to sale or outside investment.
Licensing and Assigning
Any intellectual property right can be assigned or licensed to a third party. Assigning a right gives a complete transfer of ownership to the transferee. Licensing is the giving to third parties a right to use your intellectual property. Both are business decisions, but require strict legal implementation.
If you want to licence your patent, copyright or trade mark to a third party then you should give serious consideration to negotiating and strictly defining the limits of what exactly it is you wish to licence, and what you wish to retain. Obviously the more of the intellectual property you can retain for yourself the better, as it allows you to keep stricter control of the intellectual property as well as more commercial potential for yourself.
Frequently Asked Questions
1. How do I know if a trade mark is appropriate for my business?
It will depend on the type of business you offer, the competitiveness of the market place you are working in, and the identity of the mark itself. But as soon as your business becomes profitable it is worth considering the protection a trade mark can offer.
2. How much does it cost to register a trade mark?
It is dependant on the number of Goods and Services you wish for the trade mark to apply to. We can help you ascertain exactly how wide ranging you wish your trade mark to be and give you an estimate that will be inclusive of the registration fee.