Landlord Advice and Tenant Evictions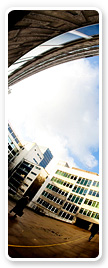 Please click for an update on evictions during the Covid-19 outbreak.



Hewetts provides a comprehensive service for landlord problems, including eviction of tenants, and we operate nationally. We act for all kinds of clients including private landlords, property managers and estate/letting/managing agents and we advise on matters ranging from the individual terms of the Tenancy Agreement, to the Tenancy Deposit Scheme, to evicting tenants and terminating the tenancy, to recovery of unpaid rent. We specialise in the eviction of tenants under Assured Shorthold Tenancies using both section 21 Notices and section 8 Notices, and can offer fixed fees for most stages of the eviction process. We are based in Reading but operate a national service.
For An Initial Fixed Fee Appointment Call

Oliver Kew on 0118 955 9612

Eviction Proceedings

Most private landlords do not realise that they are dealing in a difficult and specialist area of law, and you do not want to leave yourself open to possible claims for unlawful eviction or harassment by your tenant. We can offer you expert, uncomplicated, and above all practical advice on how to try to resolve any problems with tenants, and also in navigating the complex legal requirements that exist when trying to bring a tenancy to an end.
The main misapprehension about landlord and tenant law surrounds the termination of tenancies by landlords. If the tenant refuses to leave your property after you have served Notice then Court proceedings must be commenced. This is not a standard or tick-box exercise. It is fully contested litigation. Even an assured shorthold tenancy (the most common type of residential tenancy) is subject to very specific and increasingly-complicated laws relating to the types of notice that you can serve, the contents of that notice, and all the tangental requirements that must be met before the Notice can be deemed valid. If an error is made, no matter how small, and it is picked up on by the tenant in Court, then it can often require you to start all over again with providing a fresh Notice. You might therefore make it all the way to Court only to have your case thrown out, the result being that you must start from scratch in serving fresh Notices, and then having to wait for another Hearing date.
If you wish to have an initial fixed fee appointment to discuss your issues then please contact Oliver Kew.
Frequently Asked Questions
1. Can't I get most of this information on the internet, and on Landlord forums?
As always with the internet, you may indeed receive a specific answer to one of your questions, but it will likely come without context. There are numerous ways to resolve disputes and to end tenancies, and we can provide you with detail on all of them to enable you to choose the best route for you with regard to time, cost and chances of success. An early assessment of the legal merits of your case will give you a realistic view of your chances of success. If we believe that your situation can be better perfected before commencing proceedings then we will assist you.
Additionally, the laws surrounding the preparation of and service of valid Notices are growing ever more complicated. The government is continuing to introduce more and more requirements for landlords to meet, with each requirement then having differing applications depending on when the tenancy was entered into, when it rolled over, when it was renewed, the precise wording of the Agreement itself, and countless other factors. Evicting tenants under an assured shorthold tenancy has never been more complicated.
2. What about landlords removing the tenants themselves?
The law does not allow landlords to effect self-help in removing tenants. They are not legally allowed to physically remove tenants or to change the locks etc without their permission. If they do so then they leave themselves open to actions for harassment and unlawful eviction, with the penalties and costs such an action brings. If the tenant refuses to leave peacefully then a Possession Order is needed from the Courts.
3. What about the deposit?
All new shorthold tenancies must operate under the Tenancy Deposit Scheme to help deal with the deposit. There are obligations to comply with the scheme, and ramifications for failing to do so. We can advise you on how the scheme operates.
4. Can you draft a Tenancy Agreement for me?
Yes we can. We offer a number of services for drafting Tenancy Agreements, whether they be general or bespoke. We can cater them toward being landlord or tenant friendly, and can advise on the effects and implications of the various clauses within the Agreement.