Creating, Drafting and Revising Employment Contracts and Directors Service Agreements: Expert Advice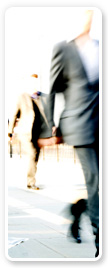 It is a legal requirement that all employees are provided with key details relating to their employment within 2 months of starting work. This information is usually contained in their "employment contract" (also known as a Statements of Particulars or Service Agreement). If properly drafted these agreements not only contain the minimum information required by law but also include fundamental protections for the employer (known as "restrictive covenants") which can be particularly important on termination of employment. Companies are also required to make copies of directors' "service contracts" available for inspection at their registered office and the directors can be held personally accountable and fined if they do not comply with this requirement.
The law is constantly evolving therefore it is best practice for employers to regularly review employment contracts to ensure they are compliant with current legislation and that they meet the needs of the organisation. We can help employers by:-
Drafting up to date, bespoke contracts of employment/service agreements for all levels of employee
Drafting and advising on restrictive covenants to protect organisations from loss and damage following the departure of an employee
Reviewing and updating contracts of employment/service agreements
Advising and supporting organisations to change their terms and conditions of employment
For Further Information Please Call
Roy Magara on 0118 955 9607
In addition to contracts of employment, many of our clients use policies and procedures (often in the form of a Company Handbook) to provide further information to employees about their rights or benefits. Please see our Policies and Procedures page for more information on how we can help you.
We are based in Reading and Windsor but operate a national service.