Litigation and Court Work from Experienced Solicitors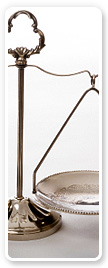 Hewetts have been established since 1893. As such we have very close connections with the local Courts and Judiciary. Over the years we have conducted a wide range of both commercial and private litigation. We are well regarded by those working within the court system and have close ties to the legal community within the Thames Valley.
For An Initial Fixed Fee Appointment Call
Oliver Kew on 0118 955 9612

The type of work we undertake includes:
Commercial Litigation
Trading Disputes
Company and Director litigation
Partnership litigation
Property litigation
Landlord & Tenant litigation
Intellectual Property disputes
Shareholder litigation
Fraud related litigation
Insurance litigation
Mortgage possession cases
We have successfully dealt with disputes in County Court, High Court, Court of Appeal and House of Lords (now the Supreme Court).