Family Law - Fixed Fee Initial Interview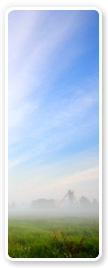 At Hewetts we understand it is important for you to meet with your lawyer before instructing them. We want you to feel comfortable and at ease with the person with whom you will be sharing personal information during a time in your life which may be emotionally and/or financially challenging for you. It is sensible and reassuring for you to have some understanding of the work required to resolve your matter, the processes, timescales and the likely costs.
For all the above reasons we offer a fixed fee initial interview which lasts for up to an hour. The cost of this interview is £100 including VAT. The meeting will be with one of our specialist lawyers. It can take place at our offices, over the telephone or via Skype if you prefer.
We hope this interview will provide you with enough information to make an informed decision as to how best to move forward. You are not obliged to instruct us further but if you choose to do so, we will be more than happy to assist and support you. We will also deduct the fixed fee of £100 including VAT from your first invoice.
Help us to help you
It is helpful if you have all relevant paperwork to hand during the meeting. The lawyer may not be able to read all of the papers but will do their best to read what they can in the time available. It usually helps you and us if the documents can be arranged in chronological order. If the interview is to be conducted over the telephone or via Skype, please send copies of the documents to us by email prior to the meeting. It is also helpful for you to prepare a list of questions in advance of the interview.
When coming to our office for your meeting, please bring the following original identity documents with you:
Passport or photo driving licence and a bank statement or utility bill dated within the last three months and showing your current address;
Payment of £100. Payment can be made in cash or by card or cheque. There is no charge for using a debit card. There is a small charge if paying by credit card.
We will not be able to proceed with the interview without first seeing your identification documents.
If the interview is to be conducted over the phone or by Skype please send copies of your identification documents to us in the post and make a payment of £100 at least one working day in advance of your appointment by telephoning our accounts department on 0118 9575337. Please note we will need to receive your identification documents before accepting your payment.
Prior to the interview you will be asked to complete a client information form. This provides us with your contact details for our records. This form will be sent to you with confirmation of your appointment.
At the meeting, we will be able to give you advice as to the steps required for you to progress your matter, the relevant law, your options and the likely costs. If appropriate, we can also signpost you to other individuals within and outside Hewetts who may be able to help further.
Checklist
We suggest you run through the checklist below before your interview, ticking off all items to make sure you get the best use of the time available.
If the interview is to take place at our offices:
Have you completed the client information form?
Do you have relevant documents to hand?
Do you have a list of prepared questions?
Do you have your two forms of ID?
Do you have a means of payment?
If the interview is to be conducted over the telephone or via Skype:
Have you completed and returned the client information form?
Have you sent us the relevant documents?
Have you sent us your two forms of ID?
Have you made payment in advance of the meeting?
Do you have a list of questions ready?
If you would like to arrange a fixed fee initial interview, please telephone Madeleine Young on 01189 559616 or Sandra Marshall on 01189 559615