Advice and Assistance with Company and Partnership Disputes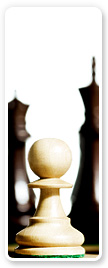 We can help resolve your business dispute, recovery of the value for your shares,claiming or resisiting minority shareholder claims, unfair prejudice shareholder claims, and any partnership or company dispute. We can also help you with how you close or wind down your business. We have had considerable success in resolving company disputes especially about shares.
Hewetts has particular expertise in dealing with a variety of business related disputes, both by way of commercial litigation and dispute resolution, for both companies and partnerships. We can offer practical advice and assistance. A number of long running cases have successfully been resolved by Dispute Resolution and the avoidance of expensive commercial litigation. We are based in Reading and Windsor and we operate a national and local service.
For An Initial Fixed Fee Appointment Call
Oliver Kew on 0118 955 9612

Companies
The new Companies Act 2006 has failed to address what happened when a director who is also a shareholder wishes to sell his shares, or where he dies or is dismissed. Should the shares be offered to remaining shareholders? How are they to be valued? What is the procedure for sale or transfer? This lack of clarity inevitably leads to disputes and ultimately litigation. We have been involved in a number of disputes between shareholders and directors and are experienced in bringing practical solutions to resolve disagreements and if necessary the conduct of litigation.
Partnerships
We act for many professional partnerships such as doctors, dentists, vets, accountants etc and are experienced in dealing with partnership issues and disputes. What is to happen when a partner wishes to retire? How is he to be repaid his capital? Is goodwill to be valued in the business?
We can help with:
Share valuations
Directors Disputes
Partnership Disputes
Retirement and expulsion issues
Claims Against Directors by Liquidators
Not many directors are aware that if a company is liquidated then the liquidators are empowered to review the final years of the company's life to look for any misconduct on the part of the directors. Directors can be pursued for potential unlawful or fraudulent trading, for preferring certain creditors (including themselves) over others, and for mixing personal money with company money. In these circumstances a director may face a personal claim from the company's liquidator. Hewetts has vast experience with these claims, and can assist directors in defending themselves and their actions against liquidators
Please contact Oliver Kew for further information. Please also see our news article on the subject.

Frequently Asked Questions

1. My Co-Director and Co-Shareholder is underperforming. Can I remove him and acquire his shares?
It depends on a number of factors including whether there is a Shareholders Agreement, what is prescribed in the Articles of Association, if anything, what the co-director's employment status is, and the number of shares allotted to each party. The co-director may also be entitled to rely on minority shareholder protection under the Companies Act 2006.

2. I would like to retire as a Director and shareholder and sell my shares to my co-Director and shareholder who refuses to offer me anything for my shares. What can I do?

There may be a Shareholders Agreement dictating what you can do in these circumstances. If not, you may be able to offer your shares to the open market. However if it is a private limited company then the value of the shares may not be quite as much as you had hoped. We can advise you on this.

3. My co-Director and Shareholder wishes to cease trading and wind up the company. I do not. What can I do?

The answer will depend on a number of factors including the solvency of the company, the voting rights within the company, whether there is a Shareholders Agreement or other arrangement in force.

4. I am a Partner in a professional practice and wish to retire. How can I get my capital out of the practice?

Normally there will be a Partnership Agreement in place which specifies the accounts have to be drawn at the time of retirement in order to establish the value of capital. There will be further provisions enabling that capital to be paid to the outgoing Partner over a period of time. If there is no Partnership Agreement in place then the outgoing Partner is entitled to his capital pretty much immediately.

5. I am a former Partner in a recruitment agency, I wish to set up in competition with them and I may take some of their clients. Can I do this?

This may or may not be possible, and depends on your Partnership Agreement and/or your contract of employment and the precise competition you envisage, as to whether we will be able to advise you.