Expert Redundancy Advice for Employers: Selection and Consultation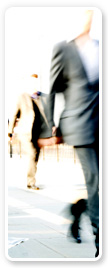 Organisations need flexibility to downsize, restructure and merge ("TUPE") in order to survive and thrive. This is particularly important in times of recession and economic uncertainty. The law does not prevent employers from dismissing employees in these circumstances but does require them to carry out a fair and reasonable procedure - including consulting with staff and holding formal meetings - before any final decisions are made in order for any dismissal to be lawful. Additional protections are in place for employees where an employer is considering making 20 or more employees redundant (collective consultation). We have the experience to advise you on the additional procedures that need to be followed in these circumstances. Hewetts has a specialist team of employment and corporate lawyers experienced in supporting businesses to grow and realise their corporate goals within the parameters of the law.
We have experience in guiding employers on:-
the thorny issue of how to select employees for redundancy, (selection criteria),
the need for consultation (when this needs to happen, how to go about it and how long it has to last)
offers of alternative employment (what this means and who to make the offers to)
calculating payments (statutory redundancy payments, notice pay, holiday pay etc)
terminating contracts by reason of redundancy (right of appeal, garden leave etc)
considering whether or not to offer settlement agreements (formerly compromise agreements)
For Further Information Call
Oliver Kew on 0118 955 9612 or email him at o.kew@hewetts.co.uk
In our experience, employers who feel fully supported through what is inevitably a difficult time feel more confident and are better able to manage the process effectively. This is important not only for those employees who are made redundant but also for rebuilding trust amongst the remaining workforce.