Commercial Property Conveyancing - Property Sales and Purchases, Shop Leases and Office Leases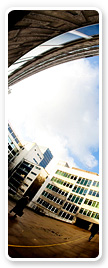 We are a leading firm of commercial property solicitors in Reading and Windsor. Dealing with shop leases, office leases, restaurants, cafes, bars, hairdressers, factories, health clubs, charity properties and a variety of property sales and purchases, Hewetts has a long-established and vibrant commercial property department acting for landlord and tenant, purchaser and vendor. We can offer advice with both freehold land and leases. It is vital to get good professional advice when granting or entering into a lease. There are a huge number of legal issues ranging from Stamp Duty, Rent Reviews, Break clauses, Options to renew, Security of Landlord and Tenant, Dilapidations, Planning permission, Service charges all of which have to be resolved.
For Initial Advice Call
Tim Butcher on 01189 575337


We can advise on the best way to purchase or sell, whether by way of freehold acquisition, Assignment, Sub Leases, Head Leases. You will also need to consider whether a Rent Deposit Deed or a Guarantee for the rent is appropriate. We will help you.

We can usually provide you with a fixed price for your transaction. Please ring to discuss.

Our property services include:
Office acquisitions and disposals including Leases
Shop and retail acquisitions and disposals including Leases
Restaurant and cafe acquisitions and disposals including Leases
Hair salons acquisitions and disposals including Leases
Travel Agency acquisitions and disposals including Leases
Professional property including Health Centres and Veterinary Practices
Rent review assistance
Commercial Mortgage transactions
Landlord and Tenant Dispute resolution
We have good relationships with local agents and can assist with finding site and building plot opportunities.
Acting for Churches and Charities in all types of property transactions.
Some Recent Case Studies
Case 1
Acting for a number of Charities in sale and purchase and lease of land for day centres, educational needs, drug and alcohol rehabilitation.
Case 2
We have advised landlords on the appropriate way to grant Leases for 35 commercial units. Our advice has extended to Licences, Tenancy Agreements and full repairing and insurance Leases. We are retained to monitor this on a regular basis.

Case 3
We regularly help clients who simply wish to take on a short term occupation or grant a short term Licence. We advise on the suitability of Licences, the enforceability and help with drafting of the same.

Case 4
Recent acqusitions and sales and leases have included property for IT companies, Recruitment Agencies, Restaurants, Hair salons, Health Centres, General offices and shops.

Case 5
We advise on the suitability of excluding the security of tenure provisions of the Landlord and Tenant Act.

Case 6
We often advise both landlords and tenants on the negotiations as to a new Lease. This will include break clauses, rent review provisions, whether deposits should be paid, and whether guarantees should be given.

Case 7
We advise on the business elements affecting any commercial transaction. This may include the taking on of not only the property element, but the ongoing business and goodwill. We assist with drafting appropriate Agreements to acquire and sell business.


We are happy to provide full details of costs and fees in advance of any transaction. We are also able to help with Stamp Duty assessment and advice where appropriate of mitigating the same.