The Lifetime Client Care Commitment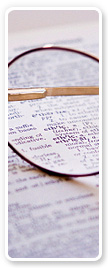 At Hewetts we want you to have a solicitor who will care for you and your family throughout your life.
You should feel that that you or your family can contact your chosen solicitor about any legal or social problem whenever the need arises.
You want your solicitor to be approachable and accessible.
You want your solicitor to help with problems that are not necessarily just legal. You want that "pearl of wisdom".
You don't want to worry about what it might cost. You want to use your lawyer a little like you are able to use your G.P.
How ?
You will be given the email address and telephone number directly to your lawyer.
Don't worry about costs. We make no charge for any first interview or telephone enquiry where you then decide to proceed with us. At the first interview we shall advise you fully about any potential costs and funding arrangements that best suit you.
We are interested in you and your family and your chosen solicitor will want to build a long lasting professional relationship.
Your chosen lawyer will want to make personal contact with you and act in your best interests at all times.
What we do not do.
We do not provide an infuriating menu driven telephone system
We do not conceal the surname of the person you speak with
We do not ask you numerous irrelevant security questions in order to get your personal information for a database
We do not pretend that any such questions relate to the Data Protection Act when they don't
We do not purport to be any company other than who we are
We do not offer you a completely useless help line
Guess what, we offer you a personal, friendly and traditional service provided by properly qualified lawyers!