Protecting your assets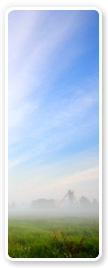 When a relationship breaks down it can be difficult to determine ownership of assets.
Different laws apply to the treatment of assets of married couples compared with those of unmarried couples, family members or friends who may pool resources to purchase property.
Taking legal advice before entering into a cohabiting relationship, marriage or when buying a property with others can save significant legal fees later on. By having the proper legal documentation drawn up at the relevant time, conflicts and disputes can be minimised. We can provide comprehensive advice about the options available depending on your individual circumstances.
We regularly prepare and advise in relation to the following:
Pre and Post Nuptial Agreements
Separation Agreements
Cohabitation Agreements
Declarations of Trust
Severance of Joint Tenancy
For advice please contact
Urmilla Seenath on 01189 559616