Expert Redundancy Advice For Employees From Specialist Solicitors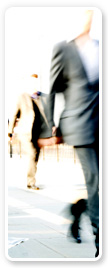 Redundancy occurs when an employee is dismissed due to the employer:-
no longer carrying out the work the employee is employed to do;
closing the employee's place of work; or
requiring fewer people to carry out the work the employee was employed to do.
The law requires employers who are proposing redundancies to adopt fair 'selection criteria' to decide which employees will be placed 'at risk' of redundancy and must then consult with those employees about ways of avoiding any dismissals before making any final decisions. Any failure to follow a fair and reasonable process can lead to employees bringing employment tribunal claims.
Employees dismissed by reason of redundancy may be entitled to a statutory redundancy payment.
The process is different if the employer is making more than 19 people redundant.
For Further Advice and Details of our Fixed Fee Interview
Call Roy Magara on 0118 955 9607 or email him at r.magara@hewetts.co.uk