Expert Redundancy and Termination Advice For Employees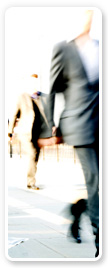 There are times when employers use redundancy to mask the real reason for dismissal. We will help you settle for the right outcome; whatever the reason for the dismissal.
If you are faced with redundancy, you may wish to consider the options which may be available to you at an early stage. It often transpires that there may be additional benefits that are open to you (such as an enhanced redundancy payment, and agreed (more than factual) reference and an agreed termination date).
Even where the redundancy situation seems genuine, it is always worth you receiving advice on whether your employer has followed the correct procedure and applied objective reasoning towards their conclusion.
For further advice call Oliver Kew on 0118 955 9612 or email him at o.kew@hewetts.co.uk