Legal Advice on Divorce, Judicial Separation and Financial Settlements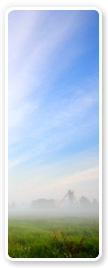 The divorce, judicial separation and financial procedures are separate but linked processes.
The Divorce Procedure
There is only one ground for divorce in this country – irretrievable breakdown of marriage. You can prove this by using one of five facts depending on your circumstances – separation of five years without consent of the other party, separation of two years with the consent of the other party, desertion, unreasonable behaviour or adultery. You have to have been married for one year before issuing a divorce petition.
The person issuing the divorce petition is the Petitioner. The other party is the Respondent.
The procedure takes approximately six months.
The divorce process ends with the granting of a Decree Absolute which dissolves the marriage. The divorce gives either party the ability to make an application for financial orders. However, the application is made under separate proceedings.
Financial Proceedings
The following orders can be applied for by either party:
Spousal maintenance
Adjustment of property ownership (eg transfer of a house from joint ownership to the sole ownership of one or other of the parties)
Lump sums (capital payments)
Pension sharing
Maintenance for children
School fees
All assets whether in sole or joint names are considered for division.
Both parties are required to make full and frank financial disclosure.
It is important to remember that if a financial agreement is not recorded and approved by the court at the time of the divorce, both parties' financial claims will remain open indefinitely. If you remarry or form a civil partnership you will no longer be able to apply for financial provision in respect of your previous marriage or civil partnership. However, your former husband's/wife's claims will remain open against you. It is therefore important that you deal with financial matters sooner rather than later and at the same time as the divorce whenever possible.
The Judicial Separation Procedure
Judicial separation is not a divorce or dissolution of a civil partnership. The parties remain married but all the normal marital obligations come to an end.
The same facts that are required to justify a divorce or dissolution of a civil partnership are required for judicial separation but it is not necessary to prove that the relationship has irretrievably broken down. The proceedings conclude with the granting of a Decree of Judicial Separation which provides that:
The parties are no longer obliged to live together
The parties are able to make the same applications for financial provision as with a divorce or dissolution of a civil partnership, except pension sharing orders
Spouses no longer take any benefits under each other's wills unless new wills are made specifically making them beneficiaries
Judicial separation is sometimes considered when:
One of the parties to the marriage or civil partnership is opposed to divorce or dissolution, often for religious reasons
To formalise a separation within the first year of marriage or civil partnership during which period divorce or dissolution is not available
For advice please contact
Madeleine Young on 01189 559616 or Sandra Marshall on 01189 559615