Legal Advice on Selling and Purchasing Charities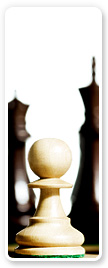 Selling or purchasing charities is a specialist transaction, in which Hewetts have considerable experience. We have acted for numerous charities, large and small, in mergers and acquisitions. There are of course many similarities with the transaction of the selling of companies, however charities tend to be limited by guarantee and therefore run by Members, with company's being limited by shares and run by Directors and Shareholders. Therefore a different approach is required. We can offer experienced and practical legal advice. We are based in Reading but operate a national service.
For Initial Advice Call Oliver Kew on 0118 955 9612
Acquiring or selling a charity is a major process. It requires considerable legal expertise in numerous fields. Not only is there the preparing and drafting of the numerous documents that are required, but you will also require practical advice on moving the transaction forward given the myriad elements that must be accounted for.
A typical charity acquisition may require significant and detailed advice on:
Obtaining Charity Commission approval where necessary.
Amending the Memorandum and Articles of both business involved.
The numerous warranties that detail the financial status of the charity, as well as the structuring of purchase price etc.
Copyright, patent, trademark and licensing issues.
The commercial property owned by the Charity, such as investigation into the freehold and leasehold titles of all relevant properties. Further advice on service charges, dilapidations and break clauses.
Employees and TUPE - the extent to which employees must be transferred to the new business.
The integration of different workforces and the introduction of new contracts of employment.
All of the third party agreements the charity may be a party to.
And many more!
Hewetts has the experience that you need to help deal with acquisitions that cover all these fields of law.