Expert Legal Advice on Settlement Agreements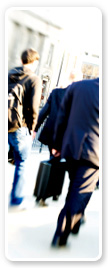 'Settlement agreements' (formerly known as 'compromise agreements') are sometimes offered to employees on termination of their contract. These agreements protect employers from claims being brought against them.
Employees need to have independent legal advice on the terms of the agreement before they sign and it is common for employers to make a contribution towards the cost of this.
Although the agreements are primarily for the benefit of the employer, there are advantages for employees as well, and it is often possible to negotiate changes to the initial draft. We are experienced in advising and successfully negotiating settlement agreements on behalf of our clients and pride ourselves on providing professional and practical advice.
We are based in Reading and Windsor but operate a national service.
For Further Information Call
Roy Magara on 0118 955 9607 or email him at r.magara@hewetts.co.uk