Charity Law Advice to Charities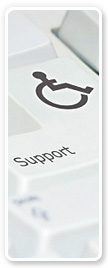 Our commitment as a Christian law firm to social and spiritual welfare means that we have great experience dealing with all matters related to Charity law. We have acted for many charities over the years, advising charity trustees as to the requirements of the Charity Commission and as to a wide range of charity management issues, particularly with regard to:-
choice of charity governing document ie by private trust or incorporation or unincorporated association
registration of trusts with the Charity Commission
management issues for charity trustees
the legal responsibilities of charity trustees
dealing with the many varied requirements of the Charities Acts to property title issues on acquisition or disposal of land by charities including whether to vest property in the Official Custodian of Charities to facilitate future dealings
which transactions need Charity Commission consent
charities and trading – what incidental trading is permissible
what activities are legally charitable as you cannot mix charitable and non charitable activities without risking loss of charitable status and all the privileges that go with that
alteration of the trusts of a charity
overseas operations of charities

For Initial Free Advice Call Oliver Kew on 0118 955 9612

The Charities Act 2006 has recently come into force. This greatly widens the legal definitions of charitable activity and what constitutes charitable purposes, and alters future registration requirements.
We also have experience in dealing with Anglican ecclesiastical property law acting for parochial church councils where the property needs to be vested in the diocesan authority as custodian trustee. We have also set up property acquisitions and disposals across a wide range of denominations.
We offer free initial advice, limited to the first 30-60 minutes, regardless of whether or not you later wish to instruct us to act for you.