Legal Advice on Boundary Disputes - National Service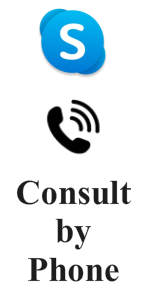 One of the most distressing areas of property litigation for people can be boundary disputes and neighbour disputes. The breakdown of relationship between you and your neighbours can destroy the security you feel when at home. Hewetts are based in Reading, but we provide a national service for boundary disputes. We deal with, and give legal advice on, matters ranging from simple cases involving overhanging trees and bushes to the complicated cases involving issues of trespass and determination of boundary lines.
For An Initial Fixed Fee Appointment Call
Oliver Kew on 0118 955 9612



Property litigation is a complex and specialist area of law and boundary dispute claims are often protracted and expensive to litigate. It is therefore important you ensure you are represented by lawyers with experience, knowledge and the ability to negotiate. We always aim to achieve the best results for our Clients, be it through negotiation or Court proceedings.

Examples of boundary disputes might be:
overhanging foliage
disagreements over boundary lines
determining who is responsible for fence maintenance
overhanging house extensions
trespass
harassment
positioning of pipes and drains
land registration
adverse possession
rights of way
repairs and responsibilities
surveyor disputes

We aim to provide an early assessment of the merits of your case, so that you can judge for yourself whether it is worth pursuing. We appreciate that boundary disputes are very often pursued as a matter of principle, rather than on a simple cost-benefit analysis, as your house is a very personal and important place to you, and any dispute will be quite literally hitting close to home. As a result it is even more important to have someone who can offer practical and objective advice on your matter, while still understanding the stresses that such a dispute can put you under.

We will explore all possible solutions to bring an early resolution to your case, preferably without the need for court proceedings. However, if this is not possible we deliver focussed support, practical guidance and effective representation in Court.

We are happy to obtain and look through expert evidence in order to try determine a way to resolve your dispute. Sometimes this may involve analysing planning documents, building regulations, land registry title plans, and old conveyances. Other times it may be beneficial for us to visit and view the house personally, and we are happy to come and view houses in the Reading area. It might also require the instruction of a surveyor to determine a specific boundary issue, or a boundary line. We are happy to recommend and liaise with specific surveyors.

We operate a national service for boundary disputes and represent people from all over England and Wales.
If you would like some advice on Boundary Disputes then please contact Oliver Kew.