Obtaining Probate and Legal Advice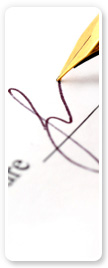 What do you do when someone dies? Quite apart from your emotional shock, you are suddenly thrust into a world of new and unfamiliar concepts – funeral arrangements, probate, letters of administration, executors, administrators, personal representatives, oaths to probate registry, legacies, will trusts, residuary estates, estate accounts – just to name a few. We know them all and can guide you through the maze. At Hewetts we can offer a complete probate service from experienced solicitors, relieving close relatives of what can be an onerous task of dealing with an estate at a time when you have lost someone close to you. We pride ourselves in offering a professional yet completely personal service in helping with the administration of an estate during difficult times. We are based in Reading but operate a national service.
For Initial Free Advice Call Tim Butcher on 0118 955 9605

An Executor or Administrator's responsibilities are often much more extensive than many realise. Additionally they swear an Oath to the Courts to make sure that everything is carried out correctly and are accountable for producing all necessary records concerning the estate.
The Executor is the person appointed by the Will to carry out the various tasks required by the Will. An Administrator would deal with the same tasks where there is no Will. Our Probate Department can help by taking a lot of this burden away from you in dealing with the estate. The final estate accounts will give you that all important comprehensive record for future reference.
Once you have handed over all necessary paper work we will do the rest. We will collect in details of the estate, including all the assets and details of any debts. We will arrange for the Oath for Executors to be completed which will allow for a grant of probate to be obtained. All estates now require returns to be made to the Inland Revenue irrespective of the size of the estate. We will prepare these for you.
Once the Grant of Probate is received we will arrange for the monies to be collected and any debts to be paid and monies paid to the beneficiaries.
We will endeavour to deal with all probate matters as quickly and efficiently as possible, as often closure in terms of your personal grieving cannot be obtained until the deceased's affairs are settled.
On straight forward estates we can now even offer a fixed fee for dealing with this for you. This will take away the uncertainty in not knowing what your costs will be.
We are already dealing with estates from all over the country so your location would not be an issue for us.