Hewetts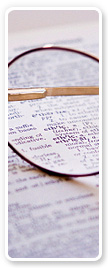 Hewetts are a modern and progressive law firm well equipped to meet client and community needs. Our primary office is in Reading, however we provide local service to Reading, Tilehurst, Henley, Bracknell, Earley, Caversham, Woodley and the Thames Valley generally. Beyond that, we provide a national service in the UK.
We were established in 1893 and have an established history and track record. We like to think that with this assurance of stability, reliability and sound advice you will become one of the many happy and supported clients we have acquired over the years. 70% of our business comes to us by recommendation from existing clients, which is something we would always wish to maintain.
Financial Advice
The firm is not authorised by the Financial Services Authority under the Financial Services and Markets Act 2000 and so cannot generally give you any investment advice. But we are able in certain circumstances to offer a limited range of investment services to clients because we are members of and regulated by the Law Society. We can provide these investment services if they are an incidental part of and closely limited with the professional legal services we have been engaged to provide.