Expert Advice: Terminating the Employment Relationship: Pre Termination Negotiations and Settlement Agreements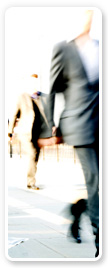 In our experience, employers sometimes wish to terminate an employee's contract of employment without going through any kind of formal process such as a disciplinary or redundancy procedure. There can be many reasons for this. Since July 2013, employers (and employees) have been able to hold "Pre Termination Negotiations" (also known as "protected" or "confidential" conversations) which allow employers to discuss terminating an employee's employment (or any other solution) without the need for any formal procedure. In certain circumstances, if properly used, these conversations cannot be referred to before a tribunal if the employee brings a claim. These conversations can, therefore, be very useful in managing employment situations, However, careful consideration needs to be given as to when to use them, how to introduce them and the implications of doing so. We have the experience to guide employers through these difficult decisions. If agreement is reached, the terms should be recorded in a settlement agreement (formerly known as "a compromise agreement") which we can draft, offer advice on and negotiate as required.

Settlement Agreements are legally binding agreements which, if properly drafted, prevent employees from bringing claims against their employer. They can be used at any point in the employment relationship to settle a specific dispute but are more commonly used on termination of employment. Settlement agreements are commonly used regardless of the reason for the dismissal.
For Further Information Please Contact

Oliver Kew on 0118 955 9612

Hewetts are expert employment law solicitors with a vast array of experience dealing with settlement agreements, (for both employers and employees). We can advise you on when an agreement may be advisable, how to make the offer to the employee and draft the agreement so that it protects your business interests.
Please contact us and we will be happy to discuss the matter with you further.