Madeleine Young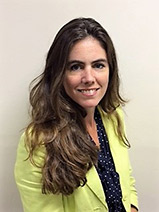 Madeleine is a Chartered Legal Executive working in the Family Law Team.
She specialises in family law and has been practising in Reading for over 20 years. Madeleine undertakes all areas of private family law, including divorce, finances, children, domestic violence, cohabitee property disputes, and other issues arising as a result of family separation, including pre- and post-nuptial settlements and cohabitation agreements and cases involving sensitive issues such as business assets, trusts and inherited wealth..
Madeleine is a Resolution-trained Collaborative Lawyer and Mediator and is a strong advocate of the role of a more holistic approach within family law proceedings.
During her career, Madeleine has had experience of dealing with a wide range of different matters from the Family Proceedings Court to the High Court, including proceedings containing cross-jurisdictional issues relating both to property and to the return or relocation of children. Madeleine has considerable experience of dealing with matters both on a Collaborative basis and on a more traditional basis through Court applications.
Some of her most notable successes have involved acting for a Father in securing the return of a child from Pakistan; negotiating a substantial financial award, including a mortgage-free property and significant maintenance payments for a Wife within the Collaborative Family Law process; and successfully taking possession of a property following enforcement proceedings in order to satisfy the payment of a lump sum ordered by the divorce courts approximately 15 years ago.
She has previously been listed by the Legal 500 as one of the UK's Elite Lawyers, attracting praise for her "great wealth of knowledge about divorce law, excellent client management, and spot-on legal advice".