Help To Buy Equity Loans
Help to Buy is a government scheme to help first-time buyers get a property with just a 5% deposit. The Government backed loans enable you to borrow 20% of the purchase price of the new build property, interest free for five years.
This scheme is now open to new applications and will run until 31 March 2023.
There are many local developments, such as the flats and houses on Green Park, just off the A33, where Help To Buy is a possible route onto the property ladder for first time buyers.
There are some preconditions to the scheme though.
The loan is to be used to buy your main residence. It can't be used to buy a second home or a buy-to-let property.
A deposit of at least 5% of the purchase price must be put down.
In the south east the maximum price of the property you can buy is up to £437,600
You need at least 5% of the sale price of your new-build flat or house as a deposit.
The government lends you up to 20%.
You borrow the rest, up to 75% from a mortgage lender, on a repayment basis.
The equity loan is interest free for five years.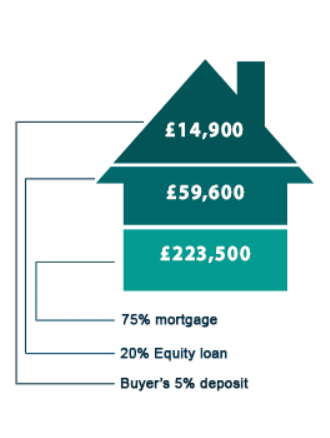 Once the five years are up, there is interest to pay plus a share of any profit when the property is sold.
There is more information on the Government website https://www.helptobuy.gov.uk/
If you want to buy a property using this scheme, please get in touch and we can help you with your purchase with regards to the legal work.
If you are lending money to a child to purchase via Help To Buy, make sure your investment is protected especially if your child is unmarried or buying with a partner.
Debbie Sumitra
Published on 22/03/2021