Legal Advice on and Preparation of Director's Service Contracts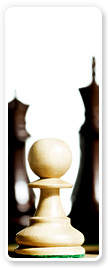 Director's Service Contracts are the documents on which the exact terms of a director's relationship with a company are specified. The duties, obligations, and responsibilities of the individual as a director to the company are specified and, if the individual is an executive director, the contract will also incorporate their terms as an employee of the company. In this respect it acts as a contract of employment, while at the same time specifying and regulating the extra aspects of being a director. Hewetts have a great deal of experience preparing and drafting Service Contracts for companies of all sizes, as well as advising on already-existing agreements. We are based in Reading but operate a national service.
For Initial Free Advice Call Debbie Sadler on 0118 955 9607 or Oliver Kew on 0118 955 9612

As a contract of employment, the document will set out the normal employment terms such as holidays, pay and pensions. Please see our page on Contracts of Employment for more information. It will also contain those terms more applicable to company directors, such as company cars, stricter confidentiality and shareholdings. It will also detail the effect of termination or retirement of the director, how they are to leave the job, and whether that means they can no longer be an employee as well.
Some laypeople running their own limited companies are unaware of their legal obligations with regard service contracts, and this can have serious consequences. The Companies Act 2006 means that a written service contract or written memorandum of terms must exist, clearly stating the services and duties of all the directors of the company:
Section 227 Companies Act 2006:
Directors' service contracts
(1) For the purposes of this Part a director's "service contract", in relation to a company, means a contract under which-

(a) a director of the company undertakes personally to perform services (as director or otherwise) for the company, or for a subsidiary of the company, or
(b) services (as director or otherwise) that a director of the company undertakes personally to perform are made available by a third party to the company, or to a subsidiary of the company.
Section 228 Companies Act 2006:
(1) A company must keep available for inspection -
(a) a copy of every director's service contract with the company or with a subsidiary of the company…
(b) if the contract is not in writing, a written memorandum setting out the terms of the contract.
(5) If default is made …an offence is committed by every officer of the company who is in default.
(6) A person guilty of an offence under this section is liable on summary conviction to a fine…
Please contact us if you wish for a Service Contract to be drawn up for you.