Sandra Marshall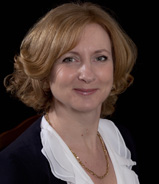 Sandra is a Consultant and a Chartered Legal Executive working in Hewetts Family Law department. She has been practicing family law in and around the Reading area since 1997.
Sandra is available for appointments at Hewetts Family Law department offices in Reading and Windsor.
Sandra has represented a diverse range of clients both married and unmarried. She regularly advises on a wide range of issues relating to divorce, financial settlements, arrangements for children (including financial claims by unmarried mothers), cohabitees, enforcement and variation of court orders and third party interveners.
Sandra is also instructed by those wishing to protect their assets on marriage and is experienced in drafting Pre-Nuptial Agreement and Post-Nuptial Agreements, including those with an international element.
For those who decide to live together but not marry, Sandra prepares cohabitation agreements and Declarations of Trust.
Sandra's clients praise her for being calm, understanding and knowledgeable whilst always providing a professional service in an efficient way.
Sandra is a member of Resolution, a national body of family lawyers who are committed to resolving matters arising on separation in a non-confrontational and constructive way. She is also a trained collaborative lawyer.
Sandra is able to offer Mediation Information and Assessment Meetings ("MIAMs") as well as sole and co-mediation.