Alternatives to Family Court Proceedings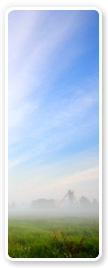 We have advised and assisted clients using collaborative law and mediation in relation to the following:
Divorce, separation and associated financial matters both in the short and longer terms
Arrangements for children on divorce or separation including parenting plans
Pre and Post Nuptial Agreements
Separation Agreements
Adjustment of property ownership
Cohabitation Agreements

Collaborative Law
Madeleine Young and Sandra Marshall are both qualified collaborative lawyers. This process encourages a resolution achieved through mutual problem solving.
The advantages are:
Face to face meetings between the parties and their collaborative lawyers
Timetable to suit you
Quick, direct and efficient negotiations
Control of the process
Outcome tailored to suit your family
Independent legal advice during the process
Cost effective
Mediation
Sandra and Madeleine are also qualified mediators.
Mediation is voluntary and the couple will both need to agree to use the process. The mediator maintains an impartial role throughout and encourages the couple to discuss issues and explore ways and means of resolving them. The mediator can assist the couple in working within the parameters used in family disputes but cannot give legal advice as to what would be best outcome for either one of them. Couples are encouraged to take independent legal advice alongside mediation.
MIAMs
Although mediation is voluntary there is a requirement for those who wish to issue a court application in respect of arrangements for children or a financial settlement arising from a divorce to attend a mediation information and assessment meeting (MIAM). We are able to provide this service.
For advice please contact
Madeleine Young on 01189 559616 or Sandra Marshall on 01189 559615